For all travelers, it has been a long year in which it is almost a necessity to feel that adrenaline again before embarking on a trip and rediscover the excitement for unique experiences. Can you imagine resuming your itinerary and arriving at a heavenly place where neither schedules nor rush exists, or where it is inevitable to be yourself? Mar del Cabo promises all this and more. Discover everything you can experience in this boutique hotel to reconnect with what is most important: Your essence.
Dream scenarios
Mar del Cabo is located in the heart of the tourist corridor of Los Cabos. Its Greek-style architecture blends in perfect harmony with Mexican décor and details. Its stairways, balconies, and corridors are surrounded by bougainvilleas, which gives a serenity that few places can bring.
Relax on the outdoor terraces, hammocks facing the sea, or gardens where the wind and sea are a perfect musical background. All these scenarios are incredible both for an escape as a couple, for a retreat in solitude, or large groups of friends and family.
Relaxation and intimacy
The atmosphere at Mar del Cabo can be described as relaxed and intimate. The serenity and privacy force you to let go, to free yourself. It is unavoidable!
A touch of Mexico in every detail
Mexico is felt from the moment you set foot inside Mar del Cabo: In the warm weather, but even better, the warm service; in the design and décor with mosaics and wood; in the vibrant colors of the flora and the flavors of its cuisine; as well as in the swaying palm trees and the pristine beach.
Baja-Med flavors and aromas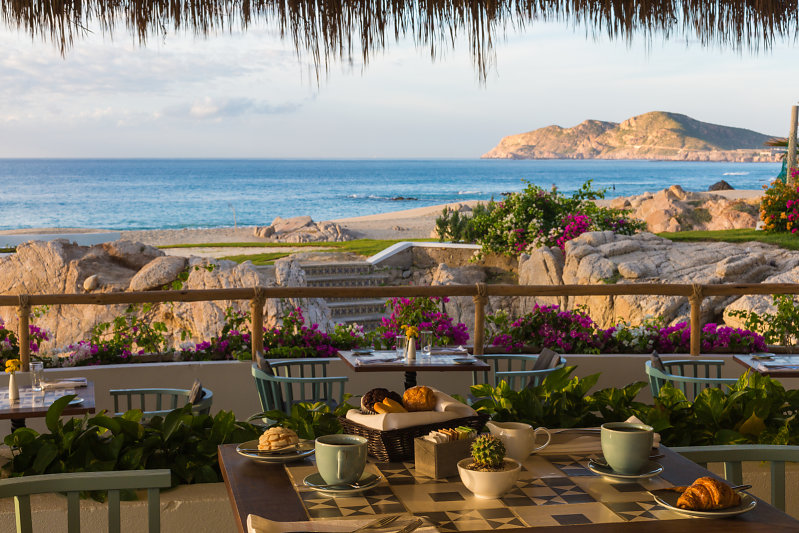 Mediterranean spices blend with fresh Baja seafood and other elements of Mexican cuisine to create flavors that delight adventurous palates. Enjoy an exquisite experience at Encanto restaurant with the wind in your face and views of the Sea of ​​Cortez.
Unique experiences that suit your lifestyle
This casual rhythm in Mar del Cabo is also accompanied by special experiences. Depending on your travel purpose, you can experience even more unforgettable moments:
For long stays: Home to Mar
Move your home to a beachfront paradise. This package includes American breakfast; roundtrip transportation to and from the airport; discounts on food, drinks, and tours; pantry assortment; exclusive discounts on Day Pass for Grand Velas Los Cabos, as well as its restaurants or Spa, and more.
To celebrate love: Eternal Flame
Enjoy your company together with amenities and services such as a picnic, photoshoot, or discounts at the sister resort, Grand Velas Los Cabos, and much more.
For the relaxation of body and mind: Wellness & Heavenly Retreat
Clear your mind and relax your body with a unique wellness retreat, among other benefits that will help you revitalize from head to toe.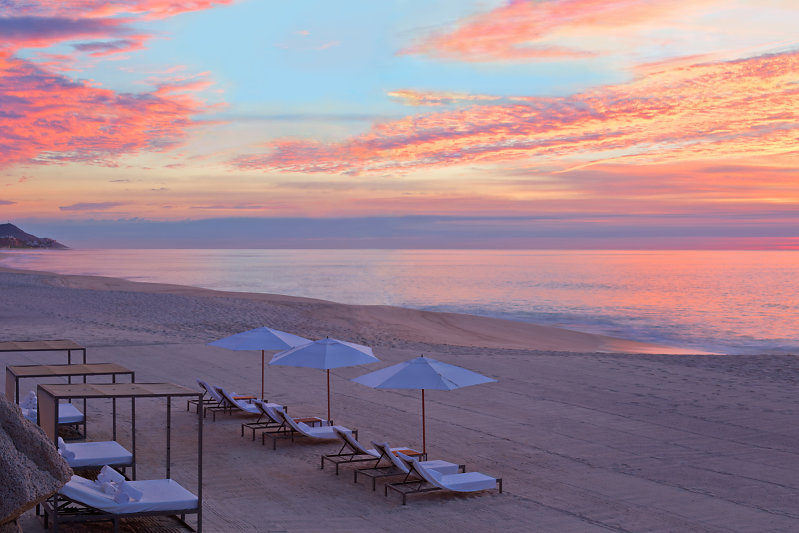 Discover every little detail at mardelcabo.com, and find out more about the implemented hygiene protocols through the Stay Safe with Velas Resorts program.
Now that you found out a little more about Mar del Cabo, start planning your trip, pack your bags and let yourself go in a paradise created for the free spirit!