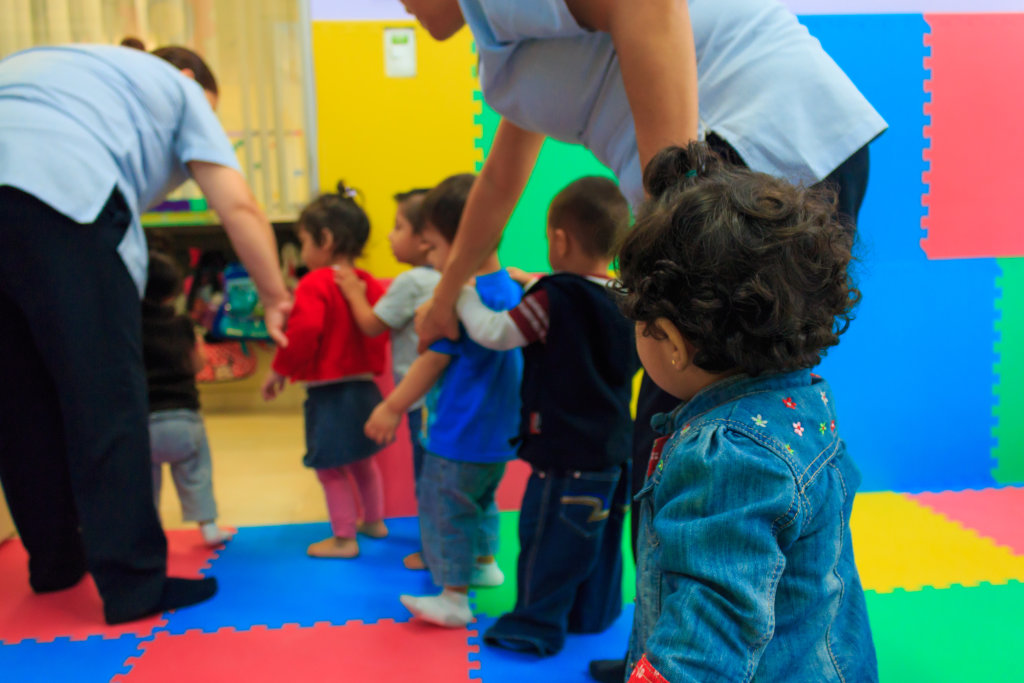 It is true that luxury and world-class hospitality have highlighted Grand Velas Riviera Maya since the very start back in 2008. Nonetheless, the philosophy and social responsibility acquired by these resorts, faithfully reflect the vision of a Mexican family deeply concerned about the well-being of those who put their utmost effort and work, on their hands.
To show their keen interest, Grand Velas has built Day Care facilities which are available to those parents with children ranging 1 and 6 years old. The service is directed by Professor Gabriela Cabrera, leading 7 specialists in child-care, as well as 1 psychologist who receive continuous training and workshops to ensure the right stimuli that children receive.
Open from 6:40 a.m. to 11:10 p.m., 7 days per week, this colorful space comes to life when receiving the more than 30 children who enjoy a carefully planned program of activities and fun games according to their cognitive needs and age. This makes the resort to be one of the few hotels within Riviera Maya and Playa del Carmen area to provide this benefit to their employees.
On the one hand it is a great honor to be the first option for people looking for a career in the hospitality industry in Cancun and surroundings; and on the other, to have the recognition from guests about the fact that Service is what makes Velas Resorts so unique.
Please join us congratulating the passion imprinted by Grand Velas Riviera Maya.