All Meeting Planners want to make each event a resounding success, which is why it is necessary choose the venue carefully. The decision should be made according to the basic needs of attendees and the unique added values offered by each potential host site.
In other words, the key points to consider for planning a successful event are the following:
An excellent place for a good night's sleep
Great food and drinks
Spacious facilities for sessions
A sublime setting in terms of natural and architectural beauty
Last but not least, exceptional service
In today's article we'll be focusing on the second point: Great food and drinks.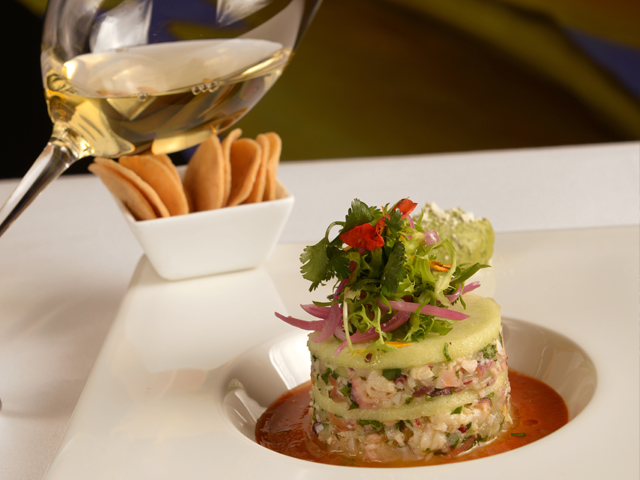 The resort's gourmet fame is supported by various recognitions of its culinary tour: two restaurants awarded Four Diamonds by the AAA (Frida and Piaf) and one with the coveted AAA Five Diamond Award (Cocina de Autor). The best part is that the tour is included in the All Inclusive plan for Conventions and Incentives.
Writer Holly Wollard mentioned Grand Velas Riviera Maya in an article for Smart Meetings as a resort "taking all-inclusive F&B to a new level". But how can you enjoy such an incredible dining experience during a short 4-day, 3-night convention? The answer can be found in excellent planning by the resort and a culinary tour designed exclusively for Groups.
The restaurants' capacity is five times the capacity of the resort; this allows for diners' comfort even if the resort is at full occupancy.
The Dine-Around option for groups, which consists of welcoming a certain number of guests every 30 minutes per restaurant. This allows the wait staff and kitchen to offer rapid, efficient service.
A set menu chosen by the Chef with up to two options to select from in the moment.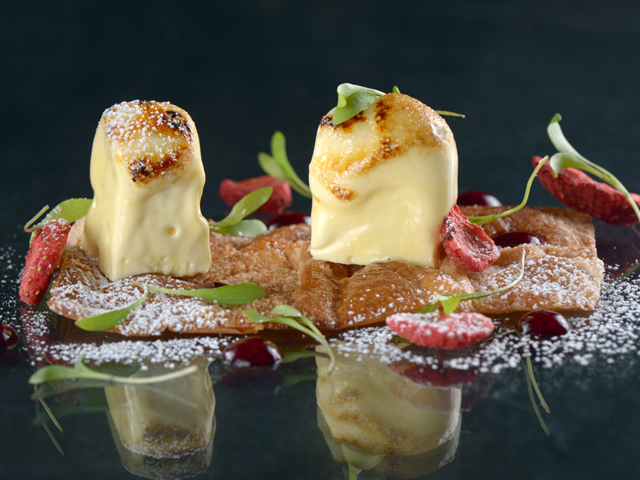 The restaurants at Grand Velas Riviera Maya are much more than just places to sample delicious international specialties. Each aspect of these meticulously designed venues has been carefully selected to make your next event a culinary experience in excellence; from the décor, ambiance and music to efficiency in service and the details that make each truly unique. All form the perfect conditions for enjoying a memorable interlude with friends, families and colleagues.