Dust off those photograph skills while learning gourmet tips from the best at the New Cooking Classes at select Velas Resorts in Riviera Nayarit and Puerto Vallarta and capture an instagramable shot ready to show off in social channels. Led by Executive Chef Guillaume Morancé at Grand Velas Riviera Nayarit and Mexican TV personality Chef Yolanda Yanar at Casa Velas and Velas Vallarta, these classes reveal some interesting culinary secrets and recipes to improve guests' menu collection at home. At Grand Velas Riviera Nayarit, Chef Morancé first takes guests to La Cruz de Huanacaxtle's fish market to help them choose the best food for the recipe they are preparing. Once at the resort, guests will learn how to prepare exquisite dishes to take a lesson afterwards, on tips and tricks to capture perfect pictures. At Casa Velas and Velas Vallarta, guests will also get a brief lesson on Instagram and the best hashtags to use for their pictures to be discovered.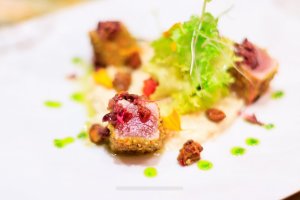 For teens who also want to improve their landscape photography, there's a Teen Instagram Photo Tour at Grand Velas Riviera Nayarit, Velas Vallarta and their sister property Grand Velas Riviera Maya. Teens will learn from the resorts' community managers about lighting, exposure, angles and editing apps to achieve the perfect photo.
Incentive Travels take a new meaning at Velas Resorts.
Start planning now! From USA & Canada Toll-Free: 1 888 505 8399 | UK & Rest of the world:: +52 322 226 8068 | Mexico: 1 800 836 3462 or write to info@velasmeetingsmexico.com or visit velasmeetingsmexico.com