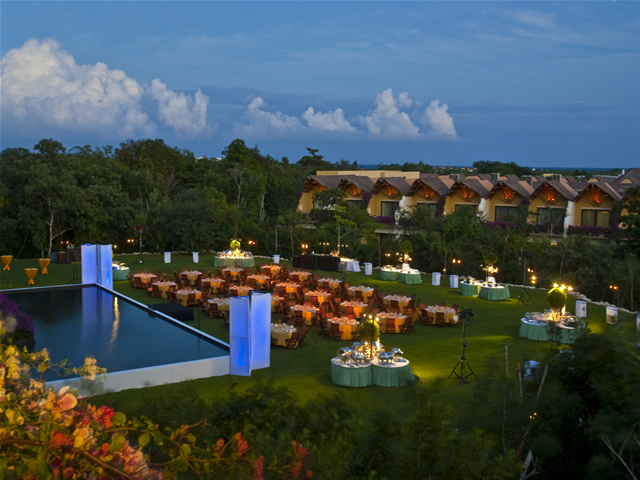 Did you know? There is an uprising trend in the groups and incentive industry called "voluntourism". This new travel option is an ethical choice that offers authentic experiences for guests as they do something charitable while visiting a new place.
From a company's point of view it can have plenty of benefits. According to the 2011 Pulse Survey 40% of a company's reputation is determined by volunteering and corporate social responsibility. Voluntourism has the potential to improve the company's public image and offer better visibility in the chosen community – a well-supported cause always makes for good news.
Furthermore, companies that promote active corporate volunteer programs enjoy greater employee satisfaction; this leads to greater productivity and profitability. Volunteering requires personnel to step outside their comfort zones and experience circumstances they might not encounter in their day-to-day lives.
Voluntourism continues to grow in popularity, which is why Velas Resorts has decided to include it as an option for groups who visit their properties. The new program encourages corporate groups to hire a local foundation to organize an activity in which company staff members can help the local community or environment. A member from the Grand Velas staff records the events and meaningful moments to share on social media.
The idea is to establish a space where the company's employees, attendees and social media audience can engage with the photos of the activities and participate remotely.
At Grand Velas Riviera Nayarit groups can volunteer in the states of Nayarit and Jalisco, working on projects such as painting and restoring classrooms, maintaining soccer fields, and helping to create a greener environment.
At Grand Velas Riviera Maya your company can volunteer in the municipalities of Solidaridad, Tulum and Akumal. The activities here are more focused on improvement and preservation of the region's delicate natural environment.
Volunteering programs are an exciting option for helping less-privileged areas, spreading awareness of your company's initiatives, improving team work and motivation and showing employees and the community what the company's core values are. Don't miss out this opportunity- for more information contact Velas Resorts.