Puerto Vallarta, Mexico (June 14, 2018) — In collaboration with the Mexican Consulate in Frankfurt and the Los Cabos Tourism Board, Velas Resorts raised the bar on Mexican cuisine at IMEX Frankfurt. Chef Francisco Vargas, executive sous chef of the AAA Five Diamond Grand Velas Los Cabos, prepared an extensive number of dishes, with a focus on typical items from Baja California Sur and Mexico. From May 15 to 17, members of the MICE industry, hotel guests and tourists to the area enjoyed Chef Vargas' cuisine at the Lindner Hotel. Menu items included fish ceviche with red onion, Serrano Chile and cilantro; Baja fish and shrimp tacos with chili mayo, pico de gallo, and pickled red onions on a corn tortilla; tempura squash blossom stuffed with fresh cheese and topped with black bean salsa; sea bass pastor with pineapple puree, avocado, cilantro and corn strips; and duck breast with black mole over cauliflower.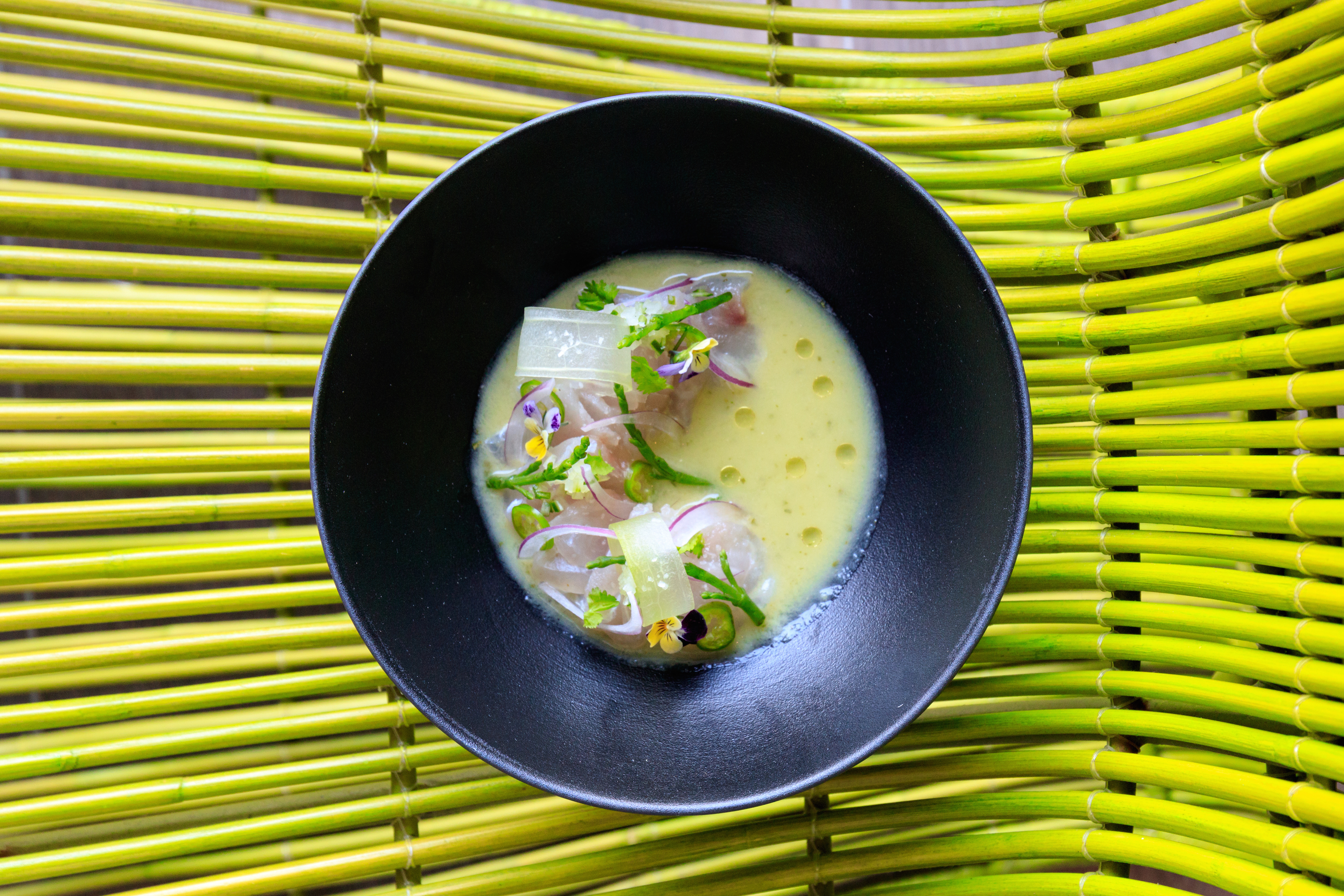 During the gastronomic week, Hotel Lindner invited various chef apprentices from 15 other Lindner properties in Germany to assist Chef Vargas in the kitchen. Chef Vargas shared new experiences and culinary inspirations to these students in their culinary training, which was received with great enthusiasm among the participants.
In addition to the gastronomic week, the Meetings by Velas Resorts team conducted one-on-one appointments and an event to promote Los Cabos was organized with the support of the Tourism Trust. Consular staff, members of the business community, cultural institutions, regular clients of the resort collection and restaurant, and meetings and incentives-focused media attended. Chef Vargas offered a special tasting menu for this occasion, prepared in conjunction with Chef Johannes Hanspach of Lindner.
Velas Resorts has catered to MICE Industry needs for over 25 years with resorts that feature excellence in service, world-class hospitality, beautifully appointed accommodations, signature Luxury All-Inclusive, superb facilities and expansive Convention Centers. For more information on Velas Resorts Meetings or to make a reservation, please call 1-888-505-8399 or visit http://velasmeetingsmexico.com/.