Editing: Nyima Bieber
At Velas Meetings we are strengthening our relationship with the country of Russia, which is why we attended the 10th ANTOR MICE Workshop in Moscow at the beginning of the year. Held from January 29th to February 4th the week-long conference identified the significant business opportunities Russia has to offer.
It was our first time visiting Russia for the MICE industry and the encounter brought positive results; we foresee a strong relationship with the nation's tourism sector. Russia is a beautiful place, full of things to see and learn about, but Mexico presents an interesting alternative destination for its business population.
It's also well known that the Russian winters can be some of the cruelest on the globe; in the capital of Moscow temperatures can drop to -30°C and the days are astonishingly short, with sunrise at 10 am and sunset around 5 pm. It's the perfect time for a winter getaway to Mexico's beautiful and pristine beaches; namely the Riviera Maya.
This gorgeous destination offers:
An average temperature of 26°C during its winter (November to February).
Direct flights from St. Petersburg and Moscow to Cancun, facilitating the flow of people from one destination to another.
Russians do not need a visa to enter Mexico; they are more than welcome to visit this friendly country.
What about cultural differences? Russian culture is rich in tradition and color, with elaborate folk costumes and many ancient rituals. It places a strong importance on the family unit and the significance of maintaining one's cultural identity. Rather than being differences, these are similarities with Mexican culture; many of Mexico's cultural traditions and characteristics can be enjoyed at an authentic Mexican Resort.
Grand Velas Riviera Maya, an AAA Five Diamond resort, offers the best Mexican cuisine to discover, as well as European favorites to suit the Russian palate in all of its award-winning specialty restaurants. The resort's premium international beverages and liquor selection also complement the dining experience. Its world-class Spa has rituals and beauty treatments based on ancient Mayan techniques to strengthen our connection with history, and the Kids Club promotes family values with its always-entertaining activities.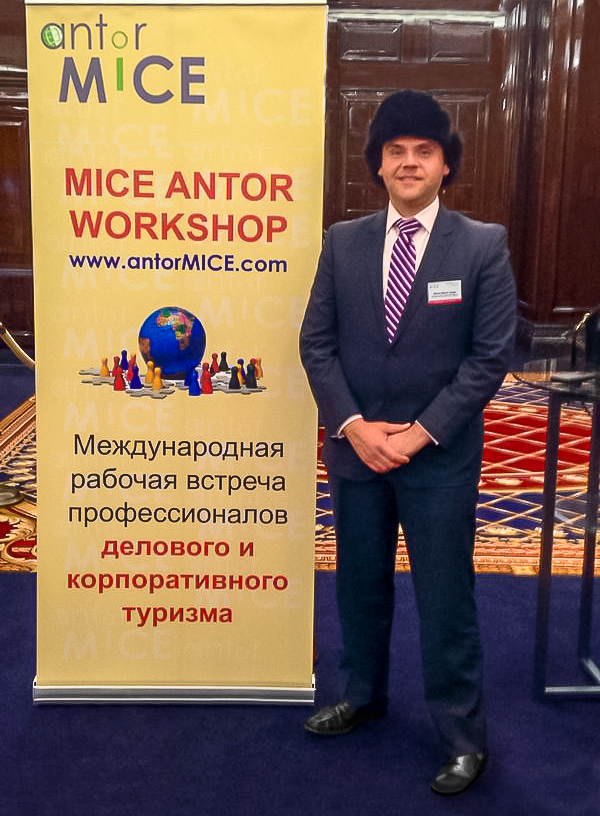 According to Jorge Meraz, Senior Group Sales of Grand Velas Riviera Maya, this trip was very productive and educational; we learned much more about our future visitors. We are strongly convinced that  it is our responsibility to develop a deep understanding of different cultures in order to provide the best service and exceed each market's expectations. It's also an honor to be able to represent the traditions and values that characterize our country. We look forward to hosting Russian meetings, conferences and incentives at our luxury All Inclusive resorts.