Organizing a trade show is never easy; there are several points that need to be covered in order for you to enjoy the event. Read on for our checklist of the essentials to make it stress-free.
Trade shows, exhibitions or expos are great tools for your company to evaluate and showcase the products or services offered. They can also help you examine recent trends and areas of opportunities in your industry.
 1. Know your client.
Ask your clients about their past events. This will help you create a guideline of do's and don'ts. Remember, these types of events will provide an element to your client's marketing mix, with face-to-face communication. The main advantage for them is that they will have the undivided attention of all attendees; they'll be able to present their company without interruptions.our client: 
2. Time to choose the venue/space:
When choosing the venue it is necessary to take into consideration the size of the trade show, theme of the event and the attendees' profile. These factors will determine specific points when looking for suitable accommodation, helping you narrow down your venue choices. Most venues, such as hotels, can provide you with the layouts of the space available, helping you decide how to arrange the furniture.
Also, location is key when trying to find the best venue. Choosing a place located near an airport can guarantee that guests will arrive to the trade show without any complications.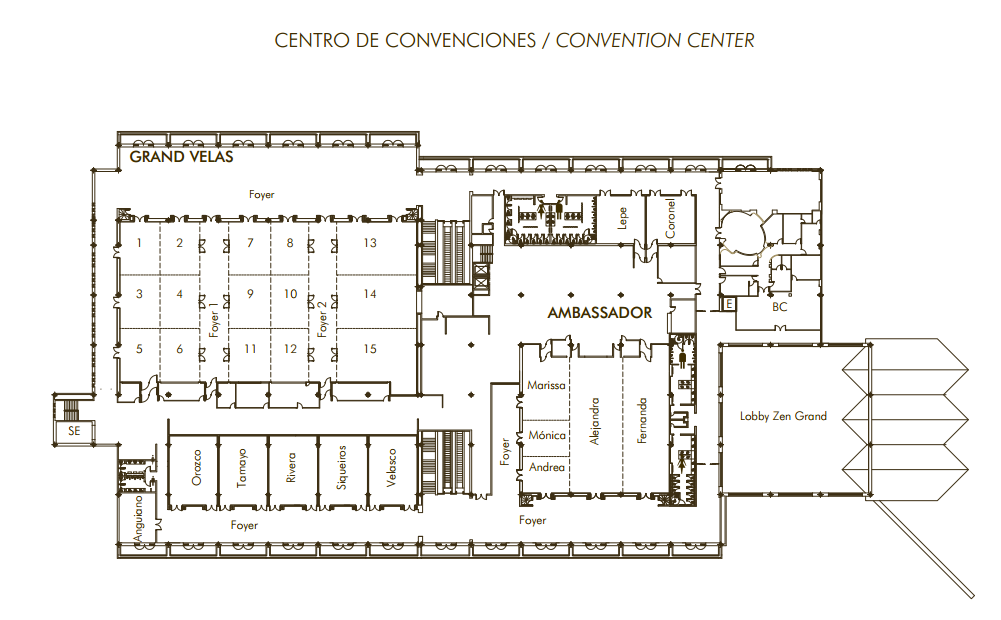 Our two properties –Grand Velas Riviera Maya and Grand Velas Riviera Nayarit– are both minutes away from the airports. Each of the infrastructures allows you to have multiple meeting rooms according to your event's necessities. Furthermore, both of the resorts have outside areas which can be used to enhance participants' experiences in a service-oriented environment.
3. Choosing the entertainment:
The entertainment has to match the theme of the event. Good entertainment can appeal to visitors and keep them at the event for longer. Also, entertainment sessions can be an excellent tool to help attendees network with each other.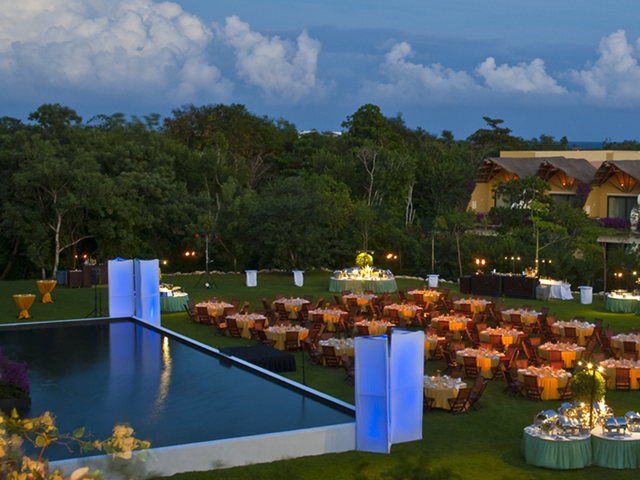 Once you've gathered all of the above, organize the information and use it to work with your event manager or group coordinator. You can then rely on all the services the venue has to offer. For more information on our venues visit Grand Velas Meetings and Events .