Planning an event and still haven't found the perfect destination? The Riviera Maya is an excellent option.
I have two important reasons why you should consider the Riviera Maya to host and amaze your guests.
Distance and Transportation

The Cancun International Airport is just 9 miles from the city of Cancun. It is the second most transited airport after Mexico City, but the most important for international travelers. Last year it received 16 million travelers, increasing the 2012 numbers by 10%. 1,593,540 of these travelers were Americans; the majority from New York City. (Asur.com.mx)
Aside from the excellent airport, the distance from the East Coast to Cancun is fairly short. Just 3 hours and 35 minutes after leaving New York you'll be in a sublime city in a different country.  Coming from Atlanta it takes just 2 hours and 16 minutes to start enjoying the Mexican tropics, and if you come from the Windy City your flight lasts only about 3 hours and 20 minutes. Once in Cancun a shuttle from the airport can take you to the Riviera Maya- it's a 40 minute, relaxing ride in an air-conditioned van. Most drivers also provide bottled water.
The Culture
Mexico's cultural diversity features some of the most fascinating ethnicities and historic traditions. Located amidst ancient civilizations and their captivating architecture and customs, the Riviera Maya offers an extraordinary experience that will not only enrich one's cultural appreciation for the region but also enhance the trip for all attendees; from Playa del Carmen to Tulum and the Sian Ka'an biosphere.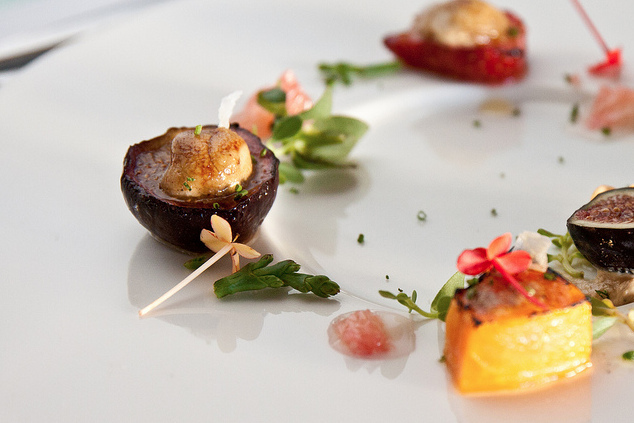 An important element of our culture, Mexican Cuisine, (named part of the Heritage of Humanity by UNESCO), will complement your event with the unique, rich and exotic flavors that can only be found in these dishes. Mexican cuisine offers great options for even the most delicate palate, and the Riviera Maya is no exception. The culinary tradition in this region is one of the richest in the country, with a variety of options ranging from the most delicious street food to Five-Diamond restaurants. It's definitely worth the effort to organize a gourmet tour for your attendees.
For these reasons and so many more, the Riviera Maya and Grand Velas are incredible options for planning unforgettable events.