"A new chapter is about to be written, and IMEX Frankfurt will create a space for welcoming much-anticipated opportunities for the Industry."
– by Jorge Meraz
A bit of history
In 2003, the IMEX Group reshaped the Meetings and Incentive Travel Industry with the launch of the IMEX Exhibition in Frankfurt, setting precedents for the years to come, and significantly increasing its number of participants. Both hosted buyers and exhibitors found the right path to meet their targets. In 2011, the successful experience was brought to the United States, where an expectant market was avid to not only create business, but expand it. The results of IMEX Las Vegas in October 2016 reached a grand total of 12,227 participants, and an extraordinary 60,000 scheduled appointments, 10,000 group appointments, and 139 countries represented.
Heading to IMEX Frankfurt 2017
Now, a new chapter is about to be written, and IMEX Frankfurt will create a space for welcoming much-anticipated opportunities for the Industry. The masterminds behind this magnum event have taken the time to establish the pillars of the "Talking Point" of this year: Purposeful Meetings. The education program is perfectly designed to provide meeting planners with fresh new ideas to lead their business with deeper meaning, innovation and insight, as they learn about: 1. Meeting design for the human experience 2. Behavioural Science. 3. Health and Wellbeing. 4. Leaving a positive Legacy. 5. Technology.
Technology: A whole topic in and of itself
The benefits that can be obtained from the field of technology are many; as stated by CEO of IMEX Group – Carina Bauer, "(Technology) is vital to the advancement of the meetings industry which we support wholeheartedly." This year, face to face workshops and conferences will offer an abundance of learning material related to the subject.
So much importance has been placed on technology, that the IMEX digital platform itself is an example of the advantages: Appointments have been made easier by a sophisticated system that ensures both exhibitors and hosted buyers reach the right target according to their product and interest, thus creating an assertive match and resulting satisfaction; optimized directories ensure accuracy and leveraging of the time-effective schedules that attendees demand; databases are so well-structured that it is possible to arrive at the event with a full, efficiently-planned agenda; education sessions and conferences are all displayed in advance to take optimum advantage of the three-day event; even catering can be arranged prior to arrival at the exhibition.
Looking forward to Frankfurt
All these efforts combine to add value to participants, and networking is made easier though social media channels that offer the chance to approach a once-unreachable audience. This allows for a fresh view and insight into what is happening in-house and enables exhibitors to reach a broader market.
All this –and more to be discovered during IMEX Frankfurt– will create 'the one-stop-shop', as promised to planners looking to book and organize worldwide meetings, events and incentive travel programs in a vibrant ambience, while driving business with the force of global opportunities.
Article in Spanish: http://blog.velasmeetingsmexico.com/es/imex-frankfurt-2017-marcando-el-paso-para-las-generaciones-futuras/
About the author: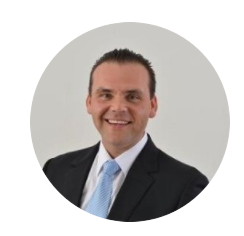 Jorge Meraz has been the mind behind the Group Sales team at Grand Velas Riviera Maya for over 8 years. With great team building skills and goal-driven focus, Jorge has successfully developed strategies to approach Meeting professionals in USA, Canada and Europe. Included among these strategies is the creation of an elite team of Group Sales Specialists titled CLUSTER – Velas Resorts. Composed of Senior Sales Managers, the team is committed to providing personal assistance, prompt response to all inquiries, helping clients find the perfect venue with tailored, budget-conscious programs, and responding to Requests for Proposals from a savvy, panoramic perspective.